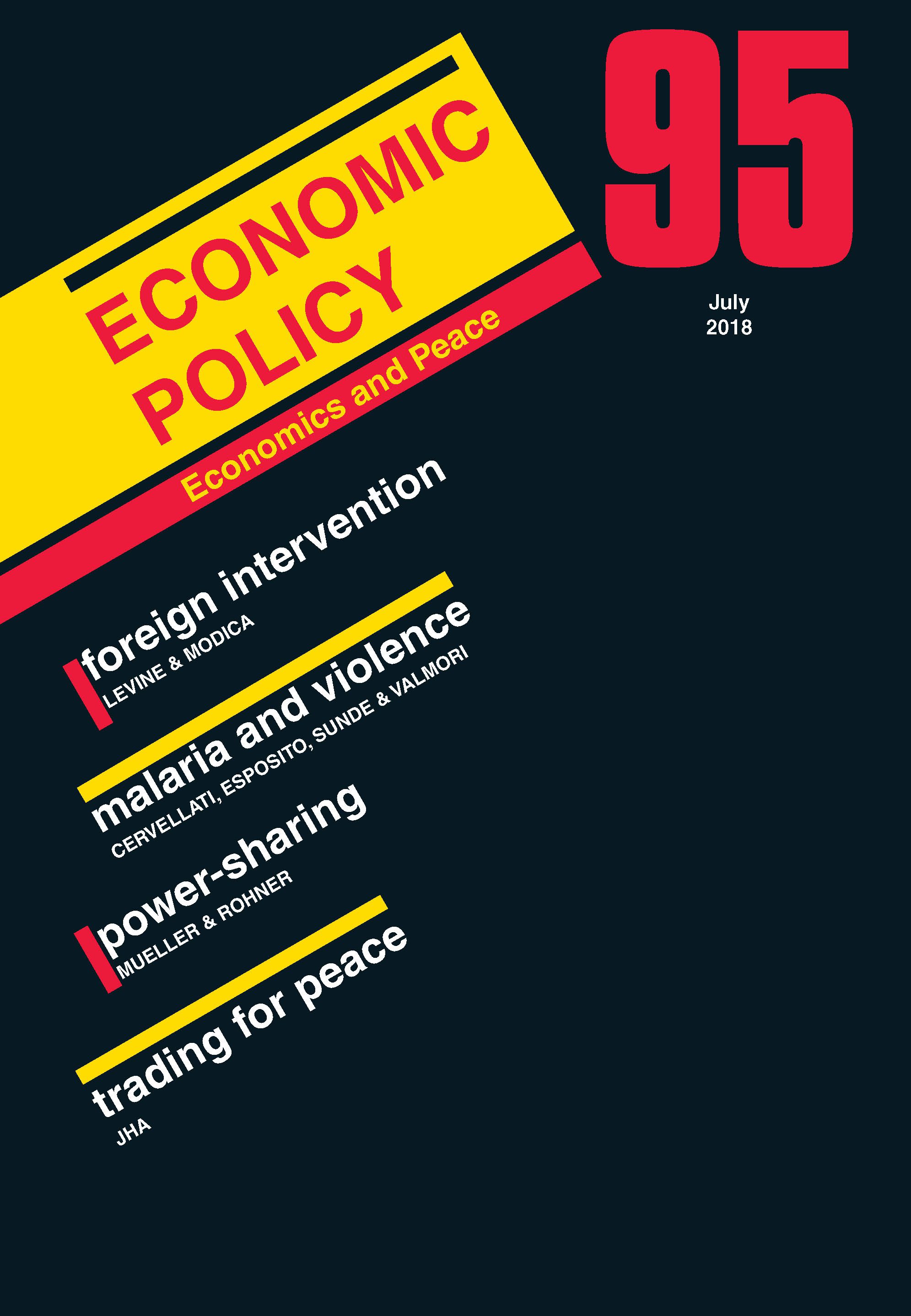 Economic Policy (Economic-Policy.org) is the leading review in Europe for policy analysis. It contains papers that are specially commissioned by the editors to provide timely and authoritative analysis of the choices confronting policymakers. The articles use the best of modern economic analysis, but are also easily accessible to a wide audience and highly readable.
Each paper is discussed by a rotating panel of distinguished economists whose comments are published to provide the reader with alternative interpretations of the evidence and a sense of the liveliness of the current debate.
Four issues of Economic Policy are published each year by Oxford University Press, on behalf of the journal's three owners the Centre for Economic Policy Research (CEPR), the Center for Economic Studies (CESifo), University of Munich, and the Fondation Nationale des Sciences Politiques (Sciences Po). Representing each of the owner institutions are the Board's Co-Chairs Charles Wyplosz, Hans-Werner Sinn and George de Menil, respectively.
Featured papers are commissioned by a team of four (currently five) Managing Editors Thorsten Beck, Andrea Ichino, Beata Javorcik and Tommaso Monacelli; with the journal's activities overseen by three Senior Editors - Yann Algan, Kevin Hjortshøj O'Rourke and Klaus Schmidt.
Submissions
Economic Policy welcomes submissions of papers in all fields of economics but characterised by a significant policy content, which should not come at the expenses of rigour of their theoretical framework and empirical analysis. Completed drafts are preferred but short proposals are also welcome.
Submissions should be uploaded to the online editorial manager:
https://mc.manuscriptcentral.com/ecpol
Subscriptions
The journal can be purchased directly from Oxford University Press and is available on an annual subscription or a single-order basis.